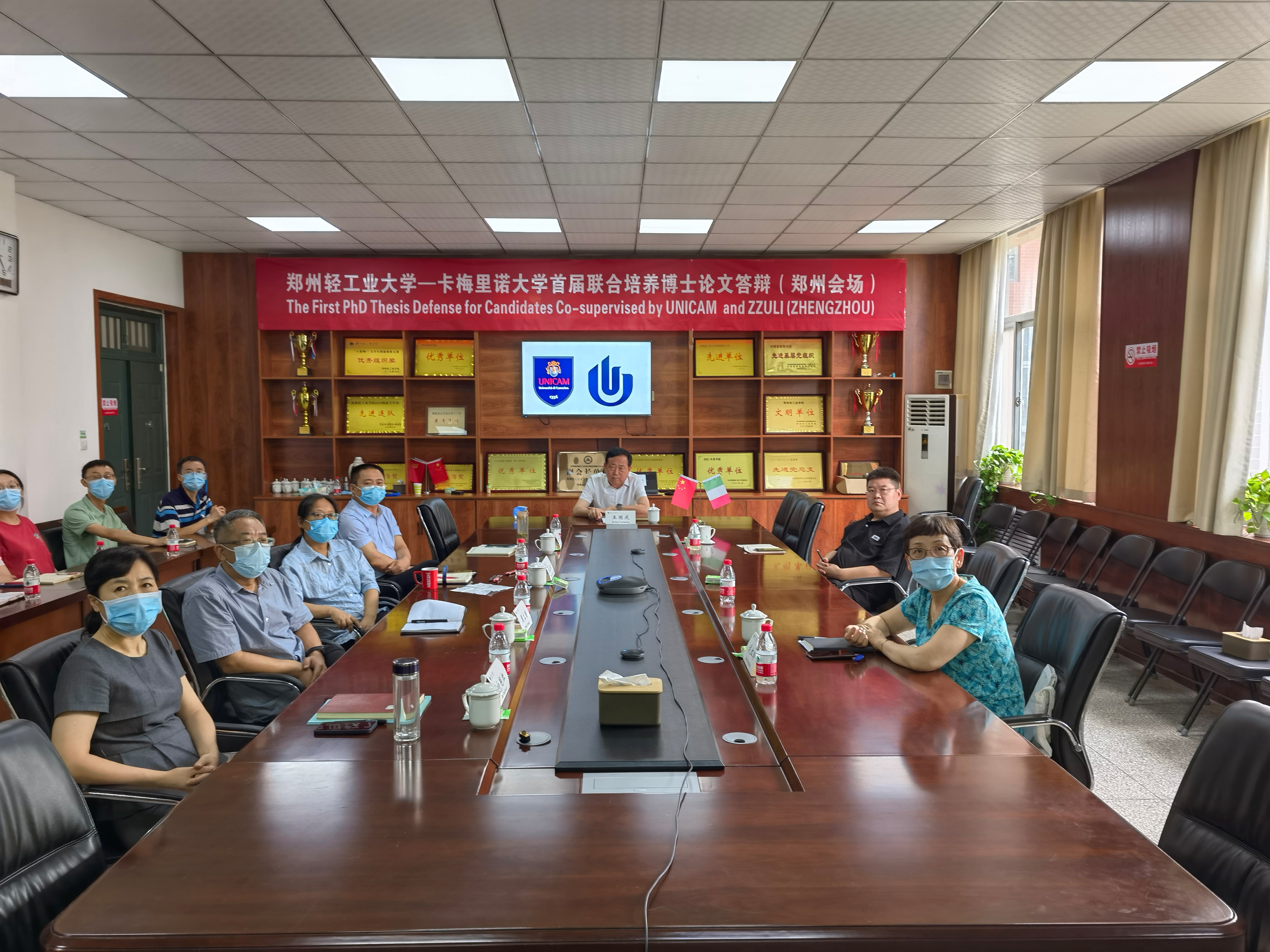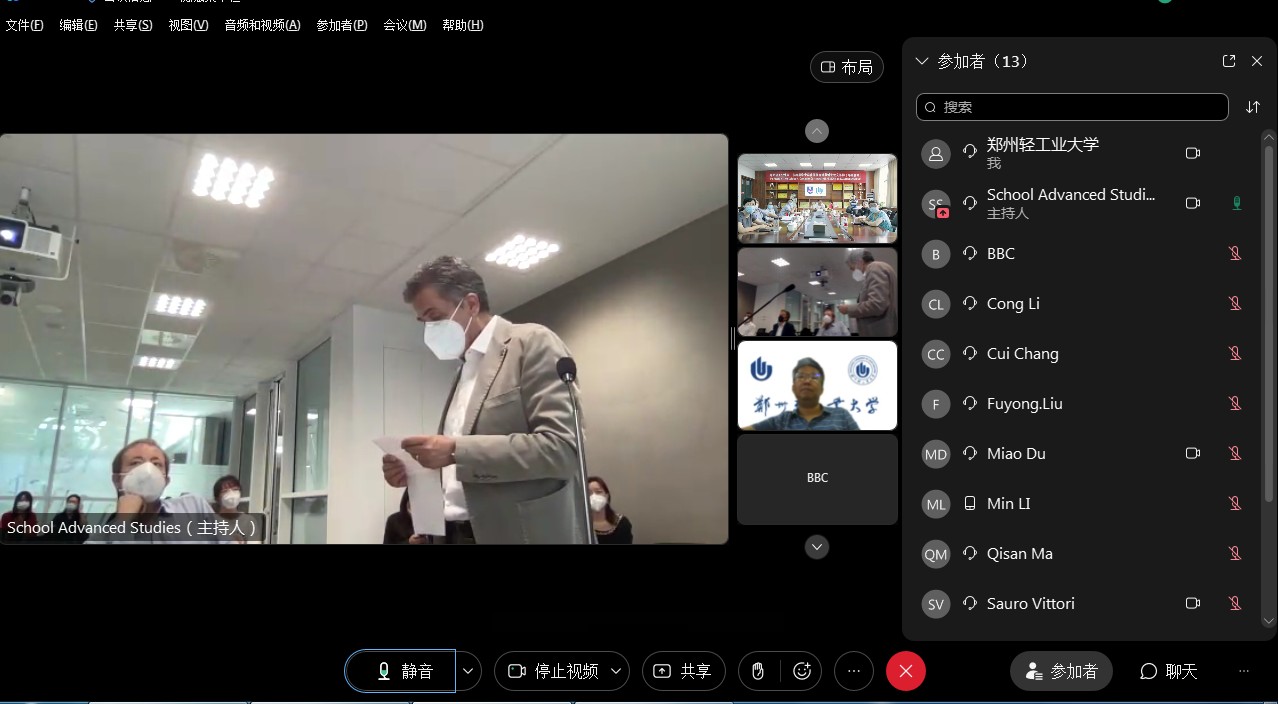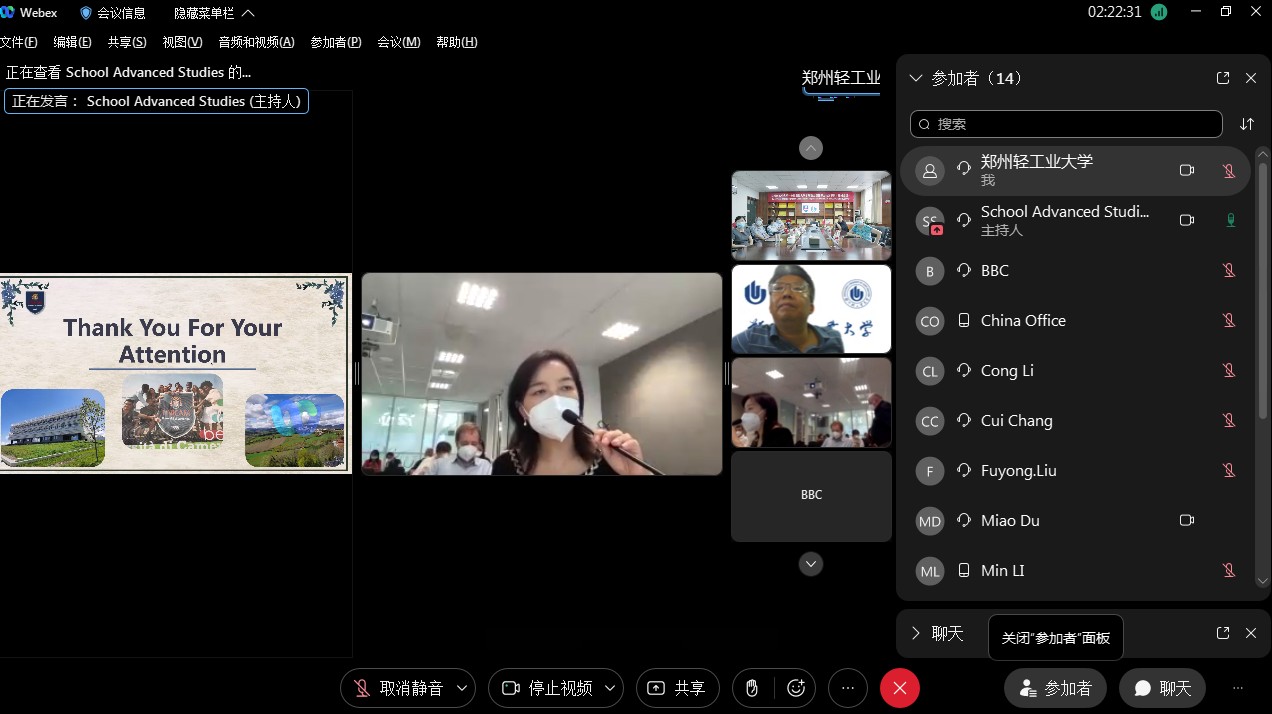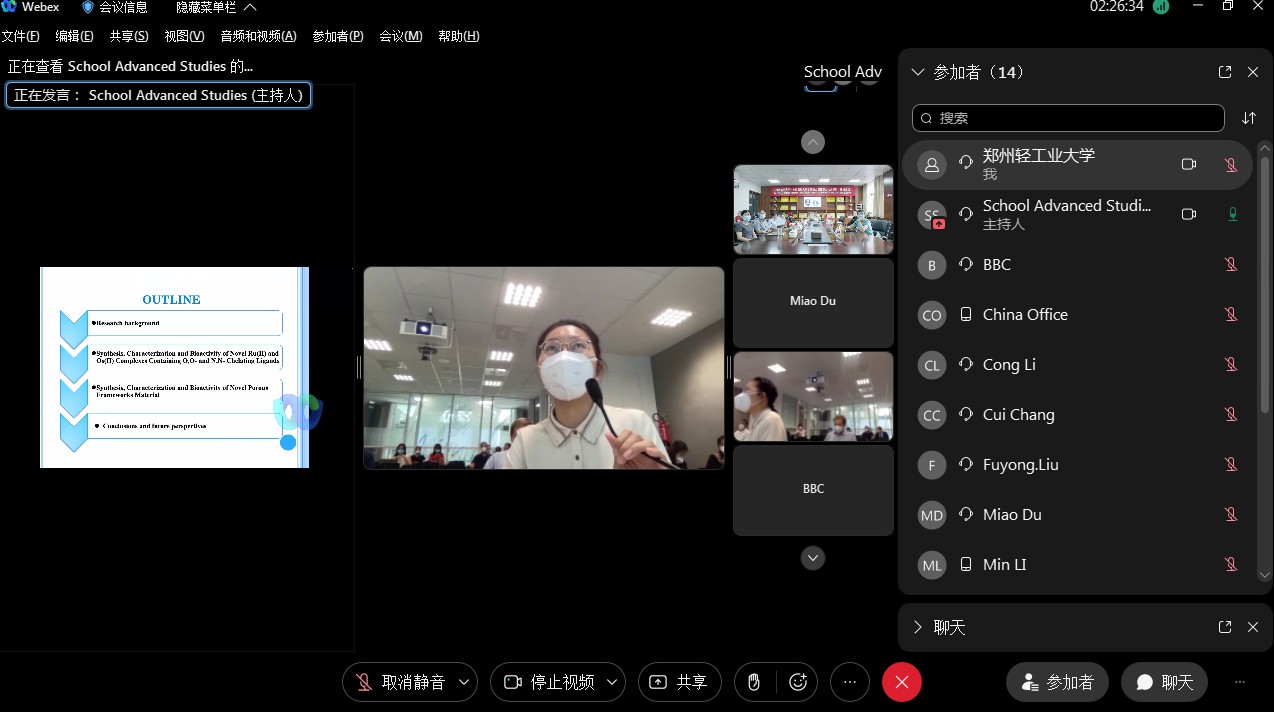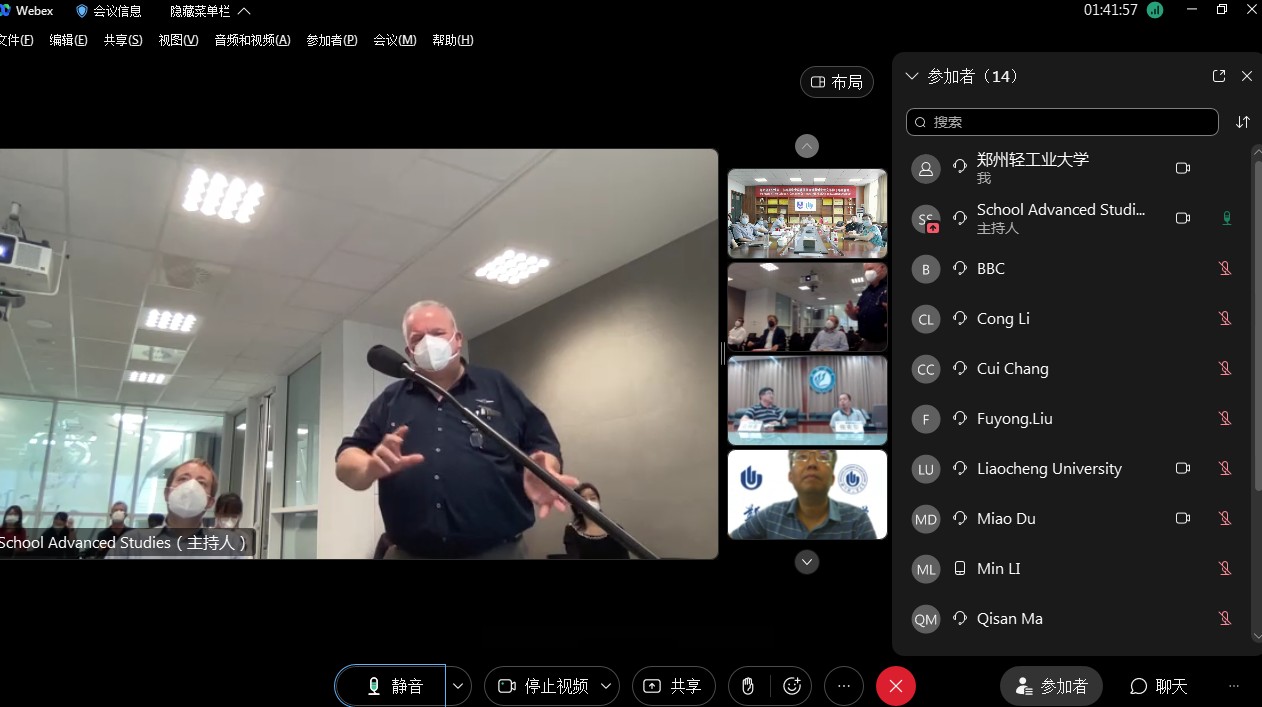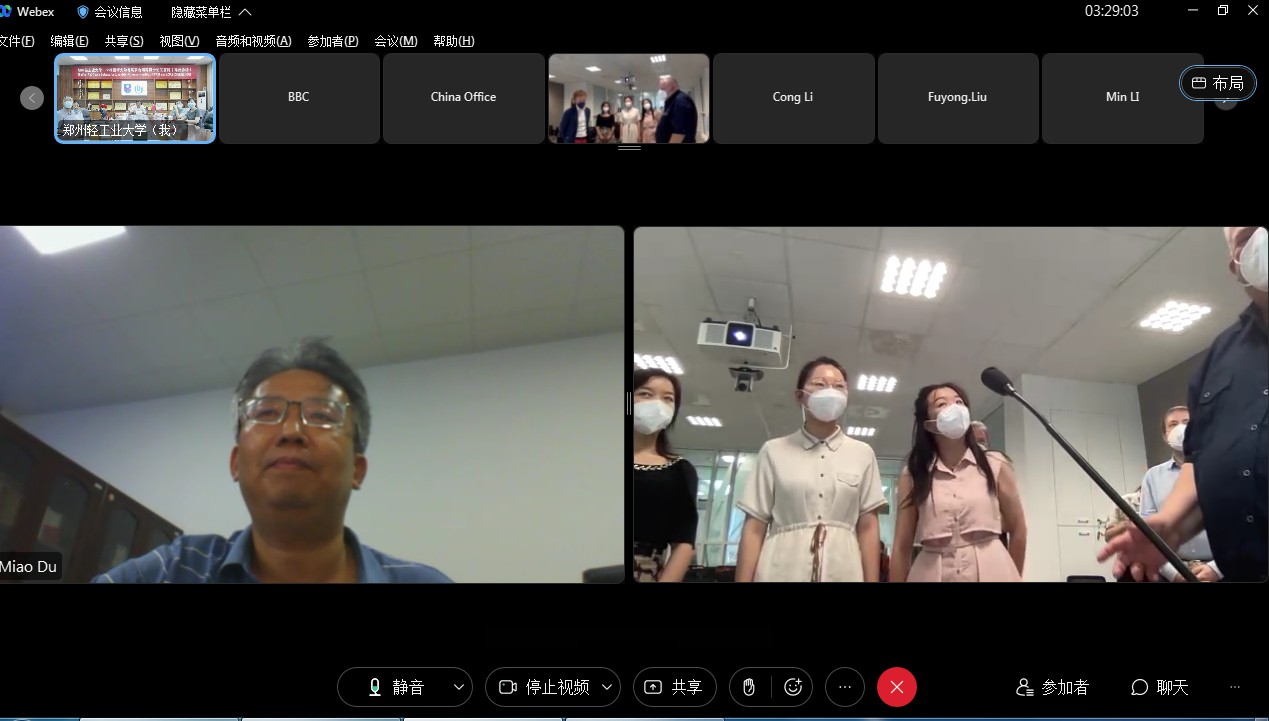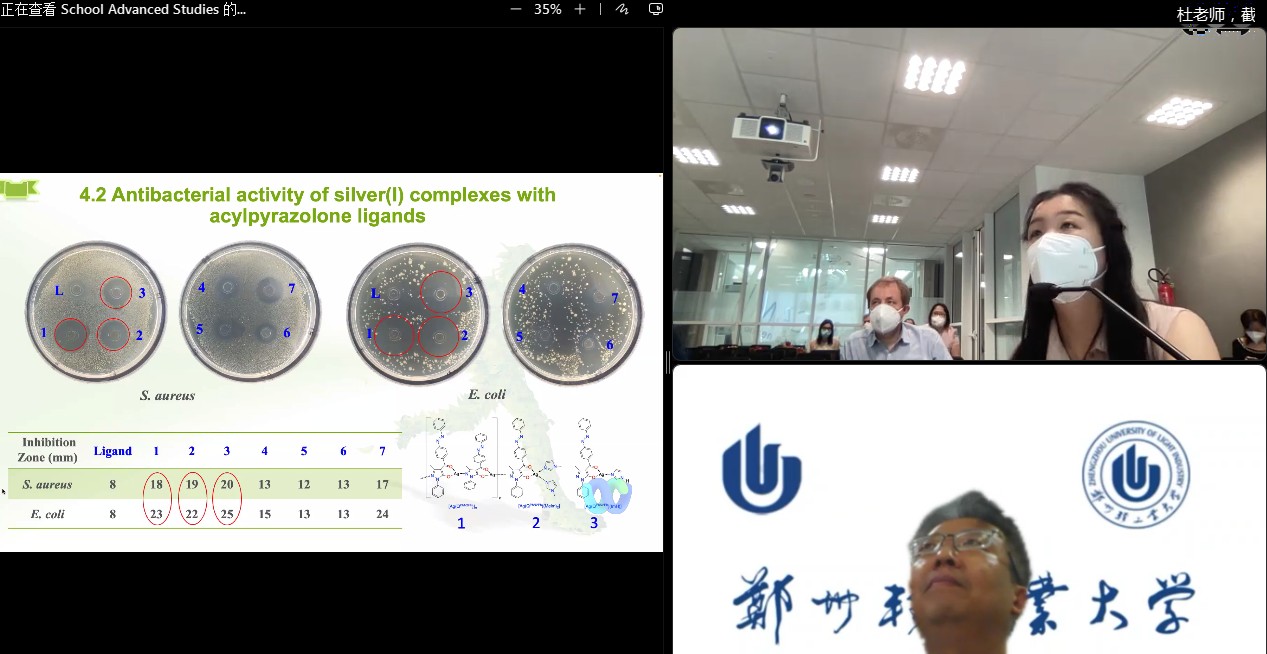 On the afternoon of July 15, the First PhD Defense for Candidates Co-supervised by UNICAM and ZZULI was held in UNICAM (University of Camerino), with the Zhengzhou venue located in Meeting Room 211, Food Engineering Building, ZZULI. Hosted by Prof. Sauro Vitorri of UNICAM, attendees of the defense included Prof. Luciano Barboni, Vice President of UNICAM, Prof. Roberto Ciccocioppo, Dean of International School of Advanced Studies at UNICAM, heads of relevant functional divisions and offices at ZZULI, and relevant PhD co-supervisors.
Prof. Luciano Barboni, Vice President of UNICAM, and Prof. Wang Guoqing, Head of Graduate Division of ZZULI, addressed respectively prior to the defense. Both sides stated that under sincere cooperation of the two universities and joint efforts of relevant departments and schools, the co-supervised doctoral program has progressed smoothly and cultivated a number of top-notch innovative talents, hoping to give full play to the resource advantages of both sides to achieve greater outcomes in the future.
Jointly organized by UNICAM and ZZULI, the defense review committee appointed Prof. Marcello Crucianelli as the chairman, and Prof. Du Miao of ZZULI as the committee member. Three co-supervised doctoral candidates, i.e., Tao Jing, Duan Fenghe, and Guo Chuanpan, participated in the defense. They expounded in detail the research contents and basic frameworks of their doctoral theses, while the committee members posed questions in terms of topic significance, theoretical framework and case analysis, and put forward suggestions on structures and normalization of the theses. The three candidates answered the questions earnestly and sought in-depth advice about modification and improvement of the theses from the professors. Through a comprehensive review by the committee, it was agreed that the three candidates completed their doctoral study and research with distinction. President of UNICAM, who served as the representative of the defense review committee, granted Tao Jing, Duan Fenghe, and Guo Chuanpan doctorates in Chemistry, Pharmacy and Biotechnology, respectively.