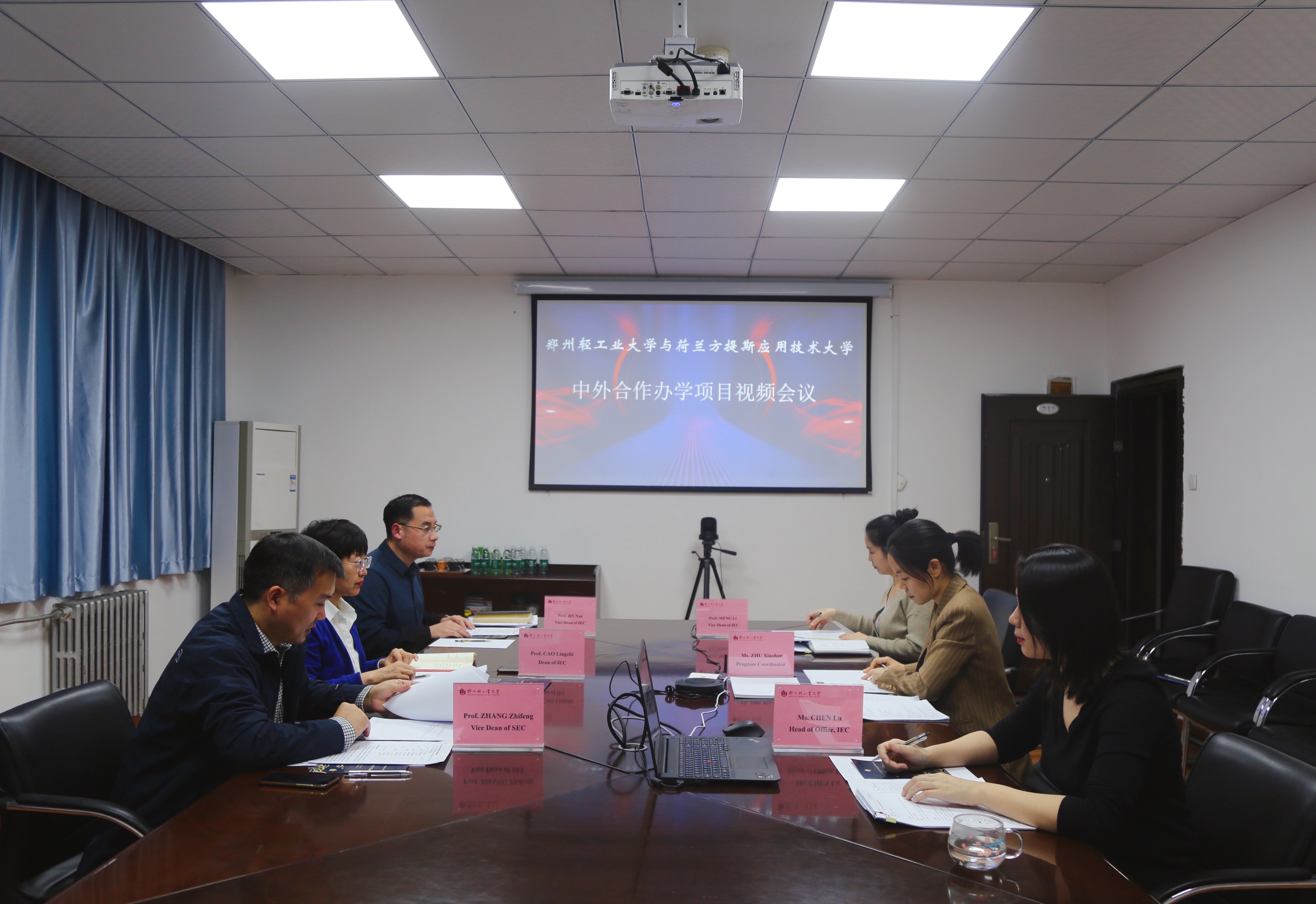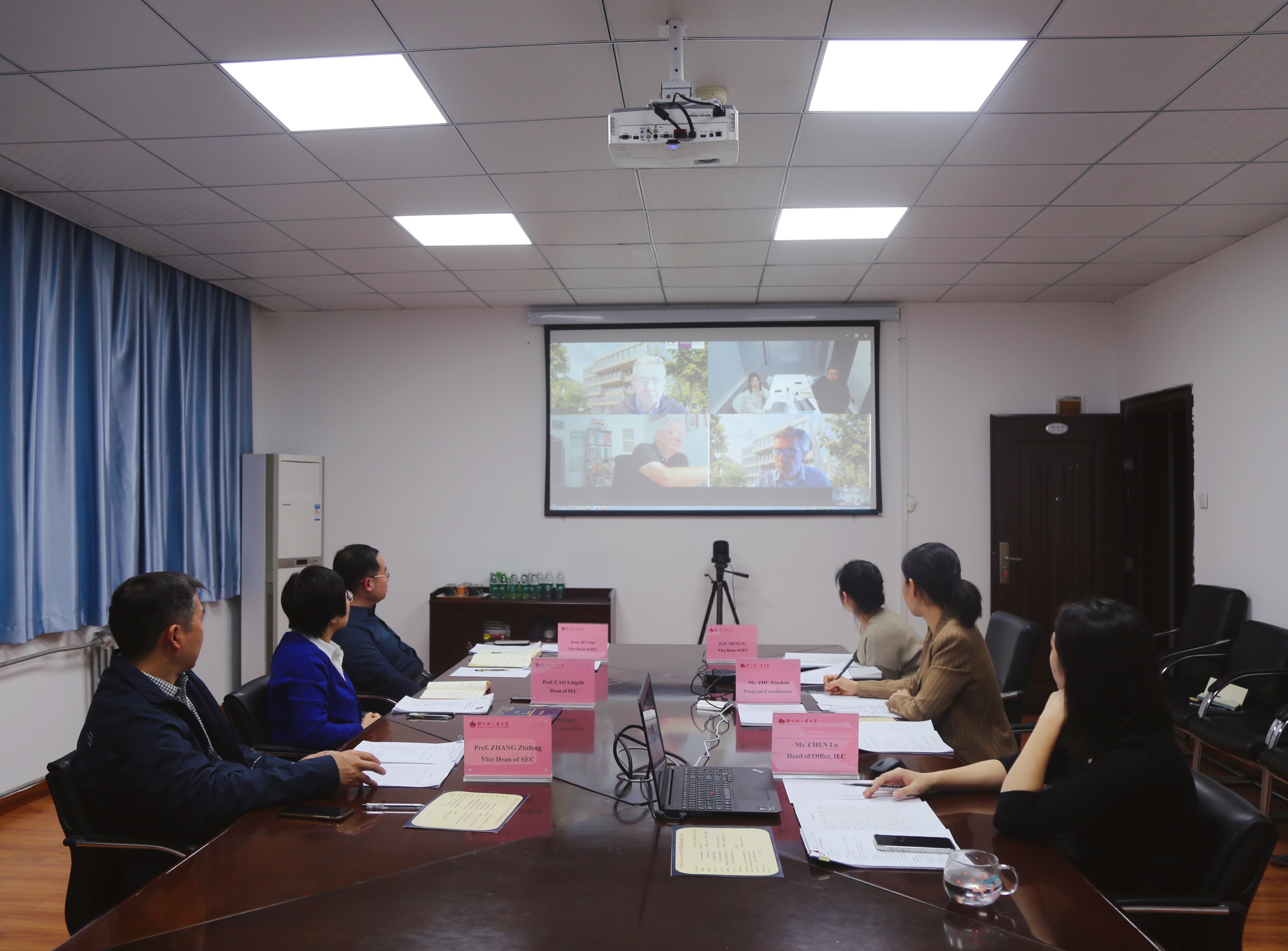 On the afternoon of November 29, the 2021 Annual Working Conference of the Joint Management Committee of Software Engineering Cooperative Education Program carried out jointly by ZZULI and Fontys University of Applied Sciences was held via video link. It was attended by Chinese delegates, including Cao Lingzhi, Dean of International Education College, Zhang Zhifeng, Deputy Dean of College of Software Engineering, Meng Li and Jin Nan, Deputy Deans of International Education College, and teachers from Party and Administration Office of the College and Department of Overseas Studies, as well as delegates from the Netherlands, including Michel van Eekhout, Vice-president of Eindhoven Campus of Fontys University of Applied Sciences, Frans De Jong, the Program Director; Leo Maessen, the Marketing and Enrollment Director, and Prof. Frank Henning from School of Information and Communication Technology.
Cao Lingzhi, Dean of International Education College, delivered a speech at the beginning of the Conference. She extended congratulations and thanks for partners from the Netherlands who, with enormous cooperation sincerity and effort, overcame difficulties and provided firm support and cooperation to enable the Program to be approved by the Ministry of Education successfully during the global pandemic. She then gave an account of the first enrollment and operation of the Program, and expressed deep gratitude for their concern and sympathy to ZZULI when Zhengzhou encountered flood and pandemic.
Expressing that it was a great honor to carry out the Sino-foreign Cooperative Education Program jointly with ZZULI, Prof. Michel van Eekhout, Vice-president of Eindhoven Campus of Fontys University of Applied Sciences, expounded the efforts and preparations made by Fontys University of Applied Sciences in management and teaching under the influence of COVID-19, specified the Program as an emphasis of management and teaching, and extended a warm welcome for student exchanges and studies in the Netherlands in the future.
The both sides discussed and communicated with each other with respect to teaching by foreign experts, student exchanges and overseas studies, joint training of teachers and program operation in detail subsequently. After that, they expressed the vision for the Program and the confidence in its high-level and high-quality development.
The Software Engineering Program of Sino-foreign Cooperative Education of ZZULI started enrolling students in September 2021. With orderly work and positive development since the initiation, the Program plays a positive role in enriching the breadth of cooperative education, enhancing the internationalized education level, and promoting the internationalization of teacher training and talent cultivation of ZZULI.