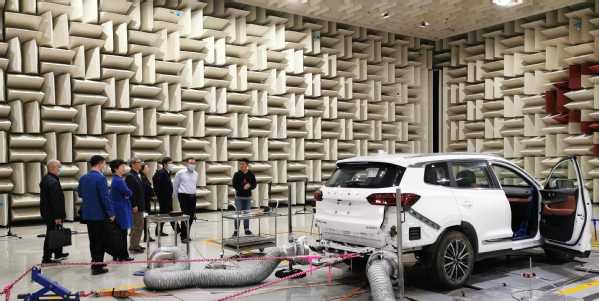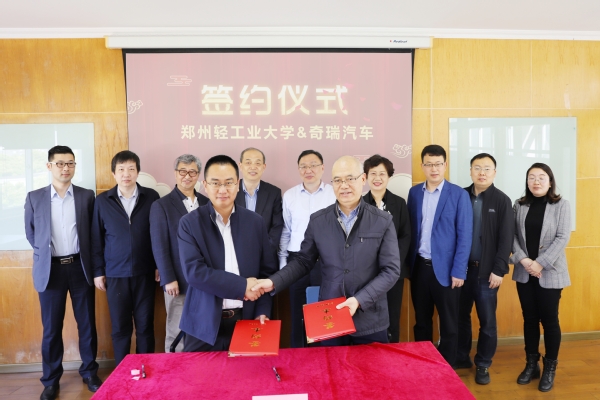 On April 28-29, 2021, a ZZULI delegation headed by the School Party Secretary Yu Hailuo and the Vice President Wang Xinjie paid a visit to Chery Automobile Co., Ltd. and signed the Industry-Education Joint Training Agreement. The visit aims to implement the Spirit of Excellent Engineer Education and Training Plan 2.0, promote integration between industry and education, and cultivate talents by School - Enterprise Cooperation.

At the symposium, after the expression of thanks to Chery Automobile's hospitality, Secretary Yu briefly introduced the history, development and unique advantages of ZZULI. Mr. Yu pointed out that this visit and the agreement is an important measure for both sides to make full use of the national development strategy to better serve the local economic and social development. It is of great importance to optimize the talent strategy of Chery Automobile, strengthen the connotation construction of ZZULI,improve the quality of talent cultivation, and manifest the social responsibility of school and enterprise.
Li Kang, deputy general manager of Chery, extended a warm welcome to the delegation. He analyzed the current new four modernizations of the automobile industry and the new challenges and opportunities in Chery Automobile's internationalization. Li Kang also introduced the company's Open Independent Innovation System and the abundant achievements in this area. He expressed the company's urgent need for outstanding technical talents, and hopes to promote School - Enterprise Cooperation, integration between industry and education, and joint efforts to build a research institute without walls to promote the in-depth development of cooperation.
ZZULI's delegation expressed their appreciation for Chery Automobile's software and hardware investments and achievements in technology research and development when paying a visit to Chery Styling Center (National Industrial Design Center), Forward-Looking Intelligent Joint Laboratory, Automotive Performance Testing Laboratory and Vehicle Production Workshop.