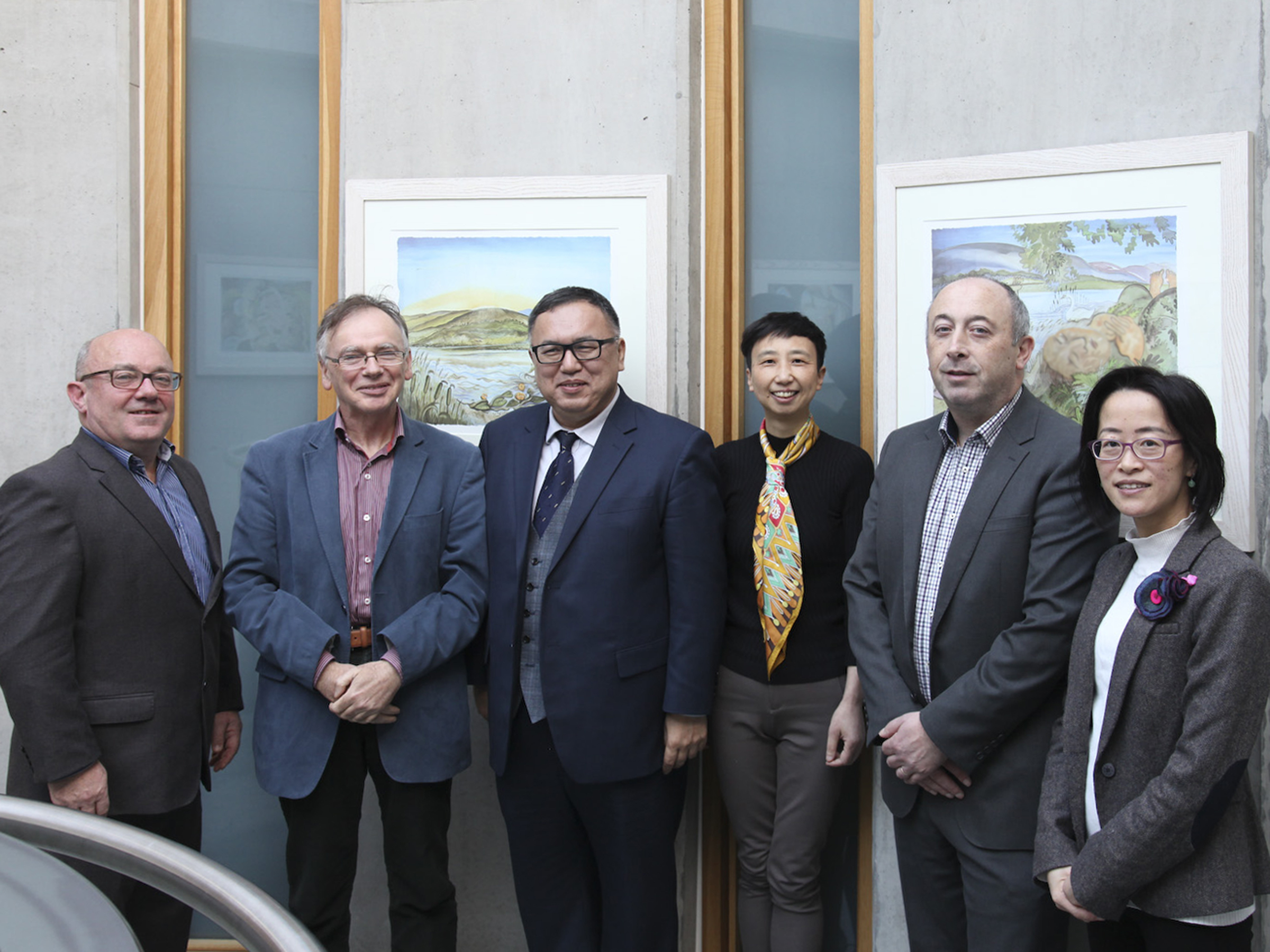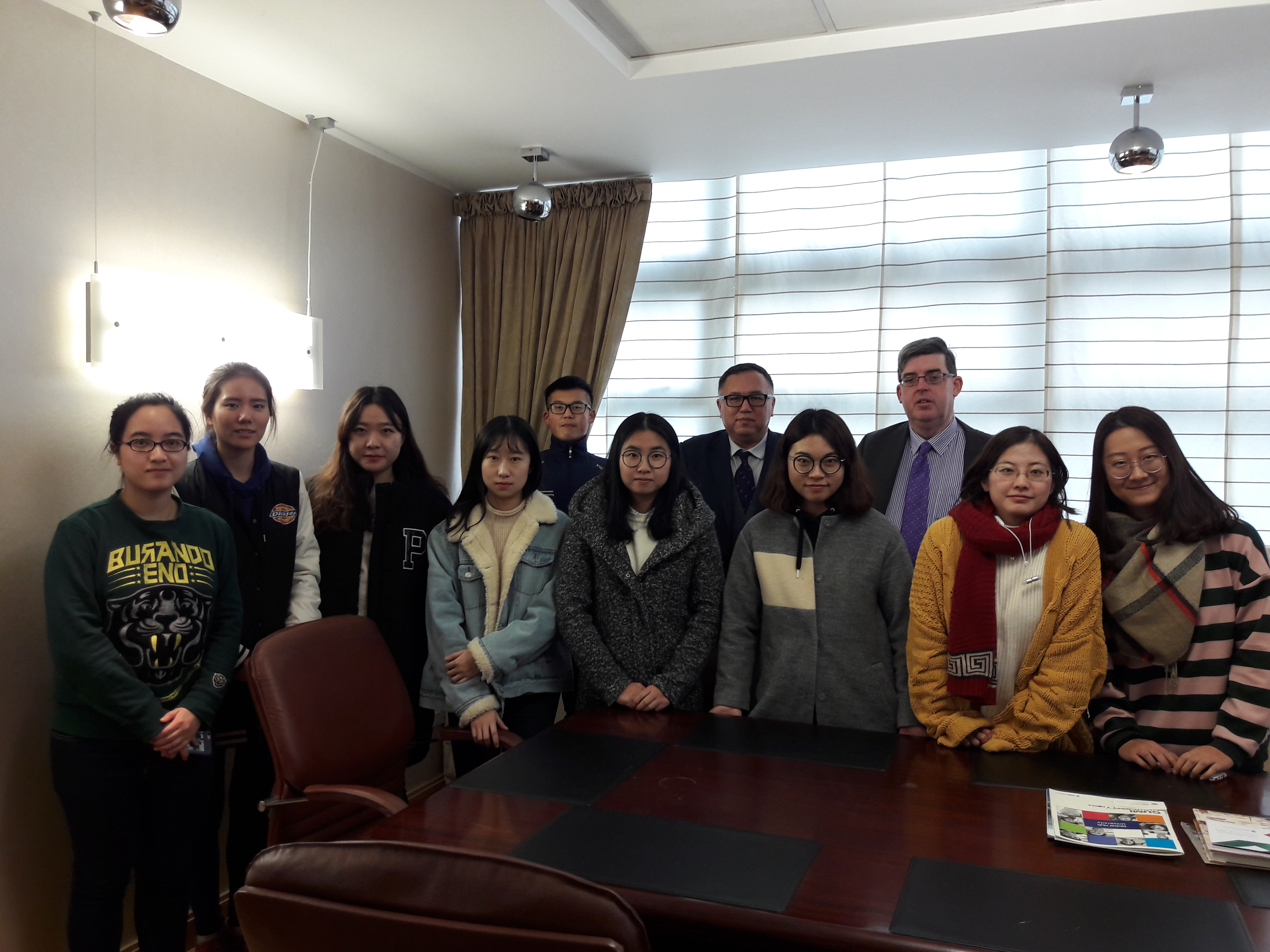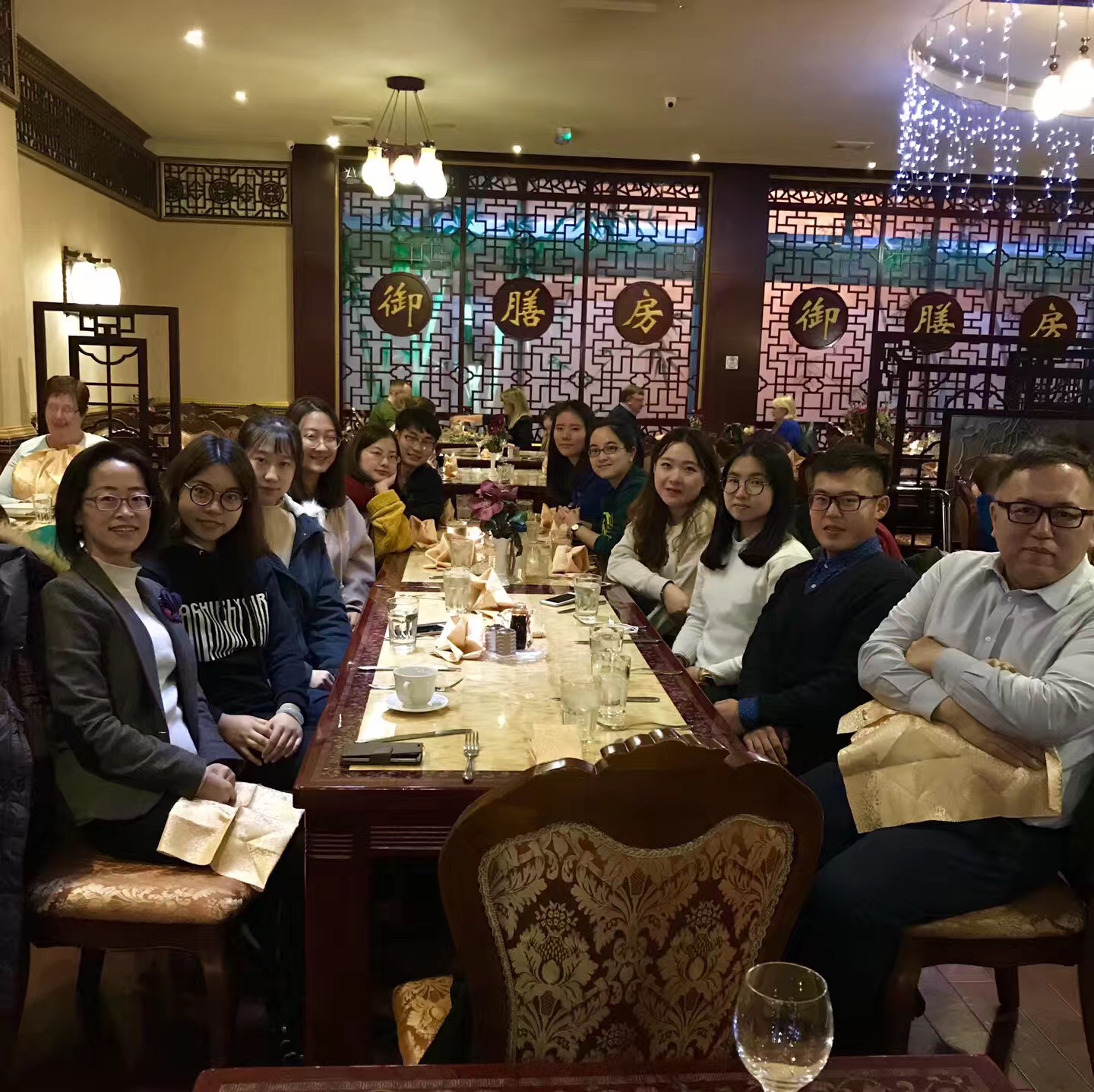 On November 23, Mr. Zheng Dawei, the First Secretary of the Chinese Embassy in Ireland and head of the Education Section, made a special trip to Waterford from Dublin, to visit the Waterford Institute of Technology (WIT), with a cooperation relationship with Zhengzhou University of Light Industry(ZZULI) .
After the talks with Willit Donnelly, the president of WIT, Mr. Zheng Dawei visited TSSG and SEAM, the two WIT research and development centers, with a leading position in Europe. Afterwards, Mr. Zheng Dawei cordially met the overseas students of our university in WIT and held a brief symposium with them ( eight of these students received the 2017 ICC Outstanding Undergraduate International Program funding).
At the symposium, Mr. Zheng Dawei inquired in details of the students' learning and living conditions at WIT. He encouraged everyone not only to study hard and broaden their horizons but also to face the world and the future as well as to spread the culture and friendship between China and Ireland as a friendly envoy. Mr. Zheng Dawei also emphasized that students should contribute more to the economic, cultural and educational exchanges between China and Ireland after graduation.
In an equal, relaxing and open atmosphere, students shared their experiences and feelings of learning and living at WIT, expressing their thanks to the Embassy for their care and assistance and the gratitude to China, Zhengzhou University of Light Industry and WIT. Students said they would cherish the opportunity of studying overseas and strive to be comprehensive talents with an international perspective. In the future, they will contribute to the development of China and the friendship between China and Ireland.
After the symposium, the embassy education group invited the students and the relevant personnel in charge of the WIT International Department to have dinner in the local Chinese restaurant, recounting the nostalgia, full of warmth and beauty.