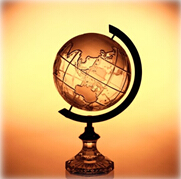 International student education is an important part in ZZULI's turn towards internationalization. Foreign exchange students have already become an important component of ZZULI's school culture, and they participate extensively in all areas of study, practice, and community organizations.
ZZULI was the first university in Henan Province to found the International Education College to develop the Sino-foreign joint programs that bridge ZZULI with the world.
ZZULI pays high attention to the quality of international student programs and is committed to raise the percentages of international degree program students and of international graduate students.
Why ZZULI ?
?xml:namespace>
Comprehensive - As a well-known university with a history of nearly 40 years, ZZULI presently has evolved into a multi-disciplinary, engineering focused university promoting coordinated development of other disciplines such as Sciences, Liberal arts, Economics, Management, Law and Pedagogy. The outstanding teaching staff and facilities distinguish her from other universities..
   International - Since the day it was founded, ZZULI has had a global perspective on education and has promoted international and regional academic exchanges and cooperation in numerous fields.
   Beautiful - ZZULI locates in Zhengzhou,the capital city of Henan and a richly culture-loaded place in China. Its two campuses are set amidst delightful scenery and are generally recognized as the most beautiful campuses in China.
Useful Information: Visa & Residence Permit
Law Of The People's Republic Of China On Control Of The Entry And Exit Of Aliens