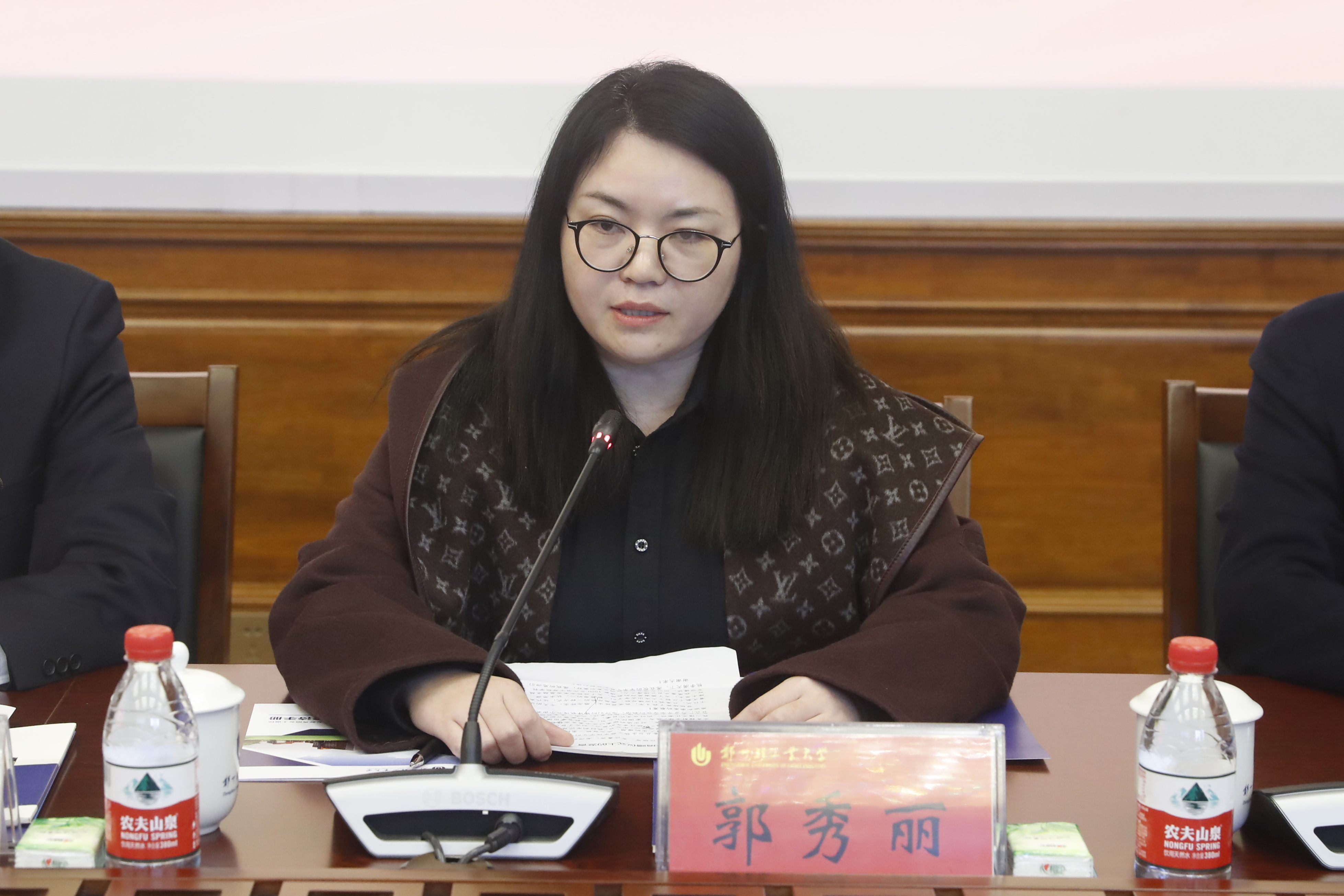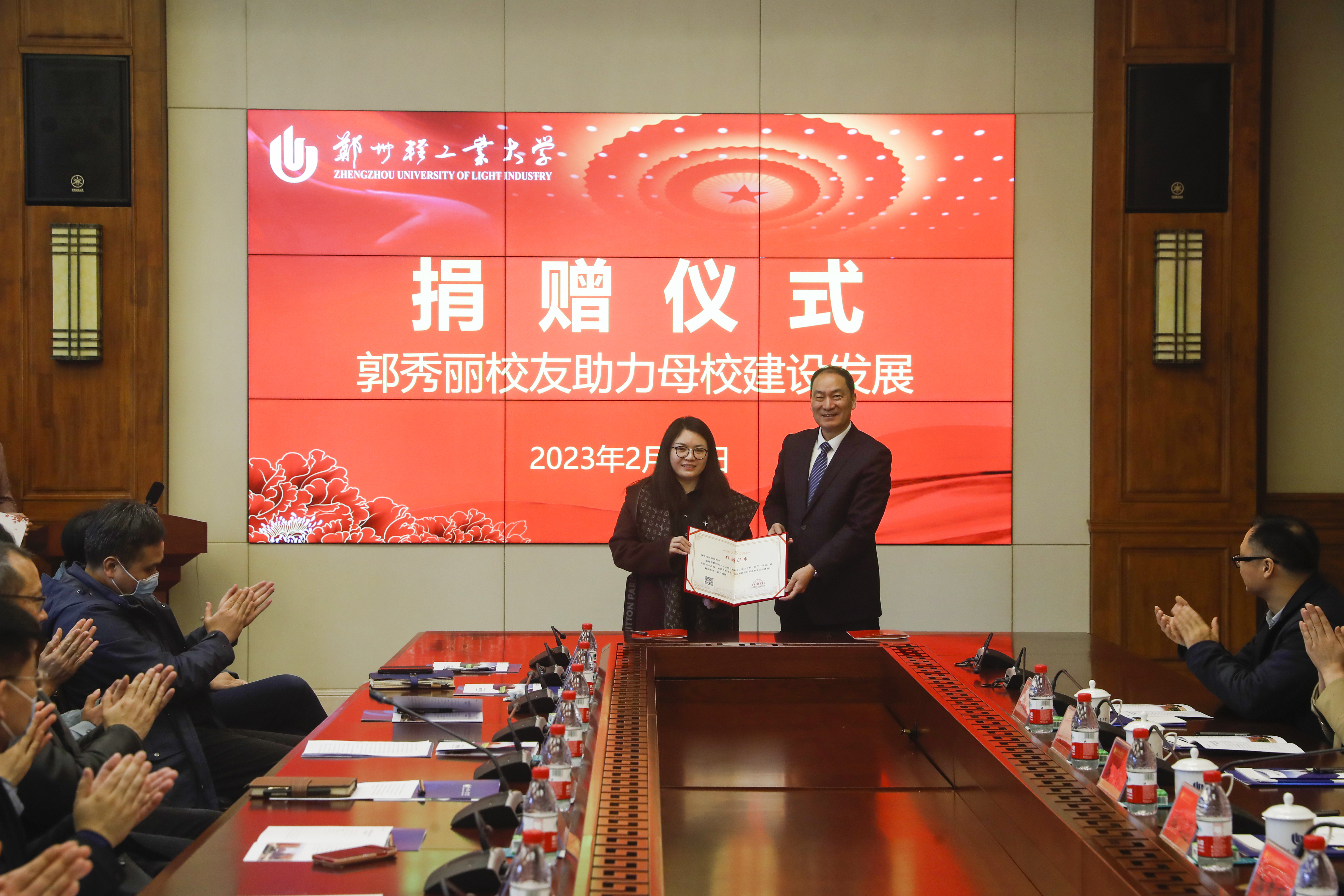 On February 13, the signing ceremony for donation by Alumna Guo Xiuli was held in No. 1 Meeting Room in the Center for Innovation and Entrepreneurship at Kexue Campus of ZZULI. Guo Xiuli, the General Manager of Shenzhen Fengda Logistics Technology Limited and a 2007 graduate of ZZULI's College of Food and Bioengineering (College of Tobacco Science and Engineering), donated RMB 10 million yuan to ZZULI for discipline construction and development. Huang Rongjie, Secretary of the Party Committee of ZZULI, cordially met with Guo Xiuli, and expressed his gratitude to the alumni for their care and support for ZZULI. President Wei Shizhong, Vice Presidents Liu Xintian and Wang Yanfeng, and former Vice President Mao Duobin attended the signing ceremony.
Wei Shizhong briefly introduced the development of ZZULI in recent years and extended heartfelt thanks for Guo Xiuli's generous donation. He expressed sincere respect for Guo Xiuli's enthusiasm for the alumni work and assistance in building ZZULI while developing her own career, and spoke highly of Guo Xiuli's excellent strategic vision and innovative spirit of constant exploration in the establishment and development of her company. He mentioned that ZZULI has always attached significant importance to the alumni work, and will strive to promote the construction of the alumni association and comprehensively strengthen cooperation with the alumni, constantly breaking new ground for the alumni work. Guo Xiuli said that she felt excited and proud to return to ZZULI, and was delighted to see the rapid development of ZZULI in recent years. The success in renaming, the approval as a doctorate-granting university, and the excellent performance in China Discipline Ranking are encouraging. She also expressed that the four years' study in ZZULI is a lifelong benefit. Out of gratitude and indebtedness to ZZULI, she will donate RMB 10 million yuan to boost the construction of first-class disciplines in ZZULI.
In the ceremony, speeches were given by representatives of teachers and students from the College of Food and Bioengineering (College of Tobacco Science and Engineering) successively. Wei Shizhong and Guo Xiuli jointly signed the donation agreement. Wei Shizhong presented a donation certificate on behalf of ZZULI to Guo Xiuli, and gave her a souvenir album of on-campus experience as a gift.