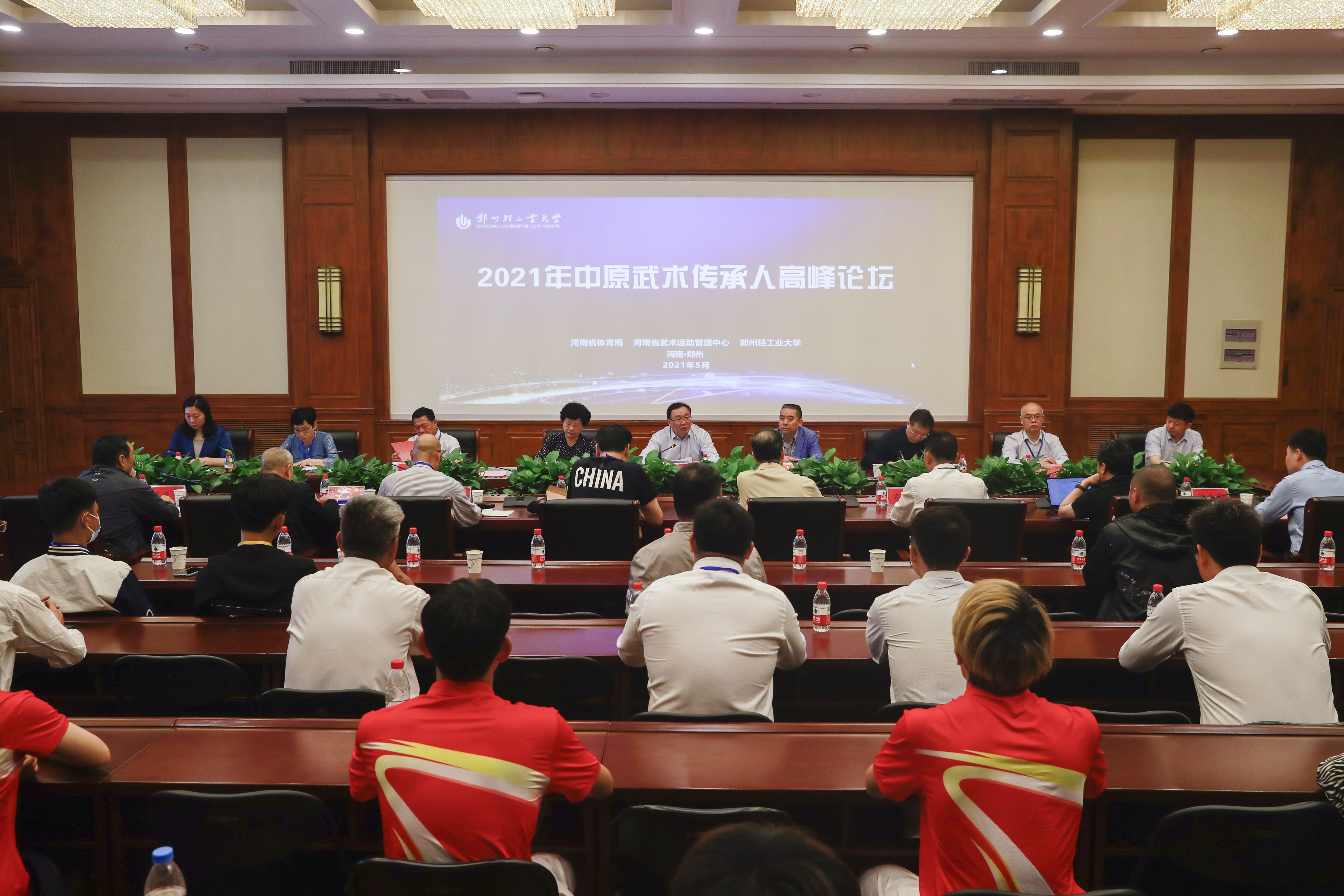 On the morning of May 9, the 1st Summit Forum on Wushu Inheritors in Central Plains, co-organized by Sports Bureau of Henan Province, Henan Provincial Martial Arts Management Center and Zhengzhou University of Light Industry, was successfully held in ZZULI.
Yu Hailuo, Secretary of the CPC Committee of ZZULI, attended the Forum and delivered a speech. Lei Zhizhang, Level II Inspector of Sports Bureau of Henan Province, Nie Shizhong, Director of Division of Sports, Health and Arts Education of the Education Department of Henan Province, Wei Zhen, the former Secretary of the CPC Committee of Physical Education College of Zhengzhou University, Tang Xiyin, Standing Secretary General of Henan Wushu Association, as well as Wushu inheritors and their disciples of the most representative boxing types in Henan attended the Forum. Relevant persons in charge from the Office of Sports Commission, Academic Affairs Office, Office of International Relations and College of Physical Education and representatives of teachers and students of ZZULI participated in the Forum, which was hosted by Wang Xinjie, Vice President of ZZULI.
In the display and performance of Wushu techniques, Wushu inheritors showed Wushu treasures in Central Plains, such as Xinyi Liuhe Boxing – Sibachui, Shaolin Boxing (weapons), Plum Blossom Spear, Plum Blossom Broadsword, Broadsword against Spear, Small Frame Tai Chi and Overturning Boxing, which brought an extremely stunning visual feast with a warm atmosphere on site.
The Forum aims to provide new momentum and platform for the inheritance and development of Wushu culture in Central Plains in the new era through theoretical discussion, practice and exchanges.