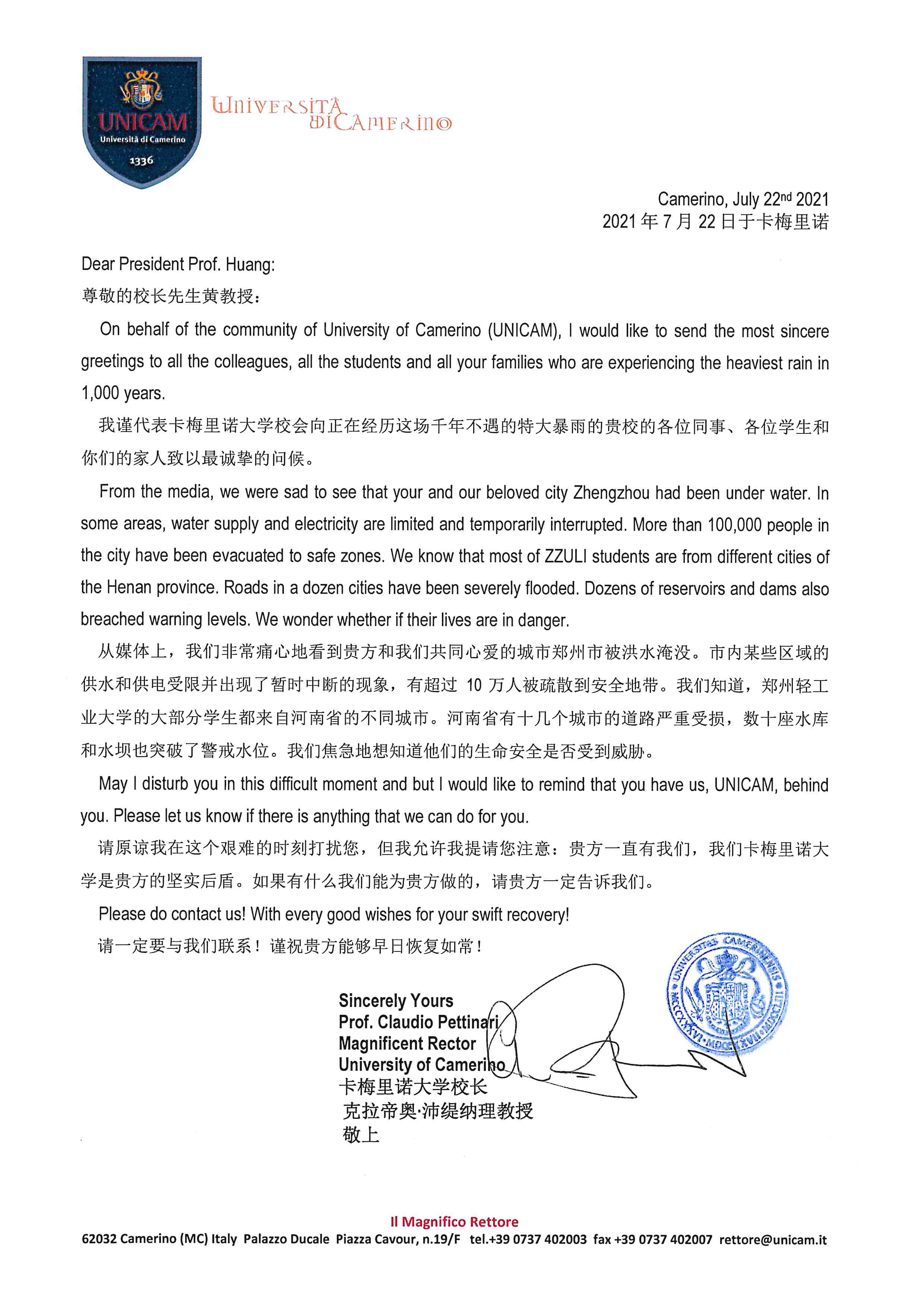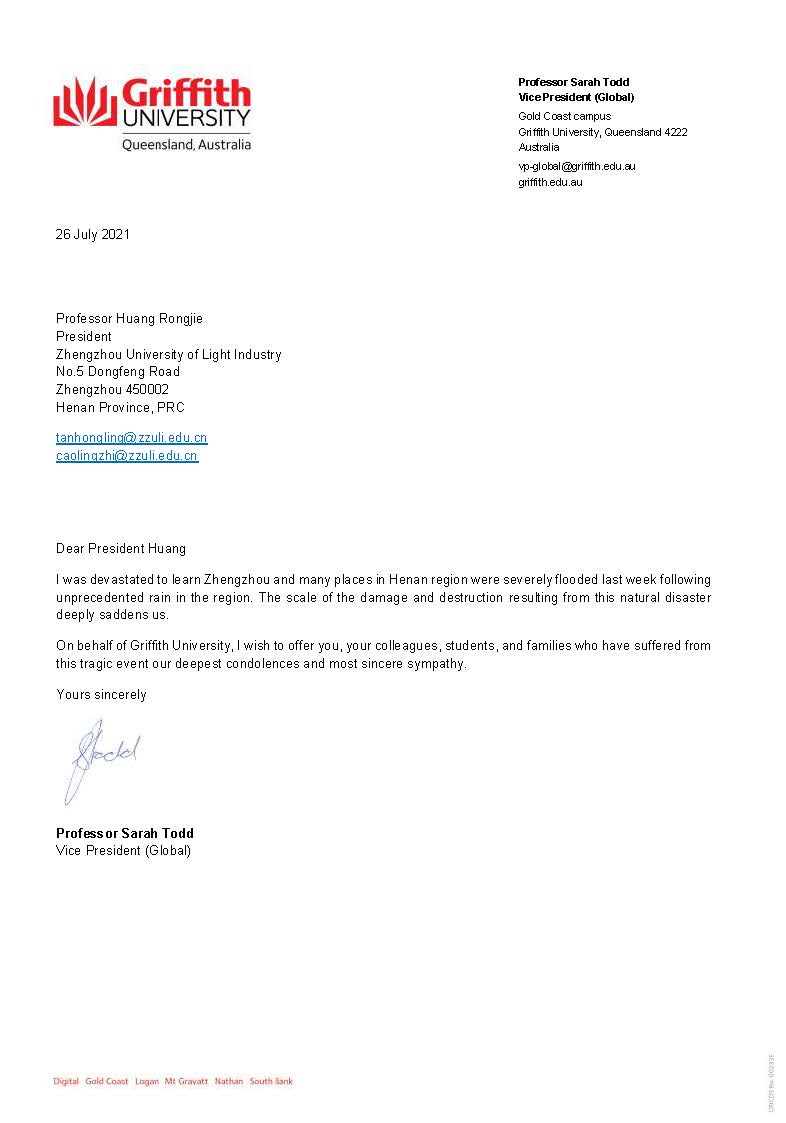 Recently, most regions in Henan Province suffered from heavy rainfall. Affected by the severe weather, Dongfeng Campus and Kexue Campus of ZZULI underwent waterlogging to varying degrees. Since the flood hit the region, some international cooperative universities and foreign friends expressed consolations to ZZULI in different forms.
Claudio Pettinari, President of University of Camerino Italy, sent a letter to express concerns about the waterlogging in Henan Province and ZZULI, and extended greetings to all ZZULI teachers, students and their family members. He said that University of Camerino was the strong backing of ZZULI and was willing to offer help within its capacity; the Vice President of Griffith University in Australia sent a letter to express his sympathy for the flood that ZZULI had experienced. He hoped that the greetings from Griffith University could bring confidence to teachers, students and staff of ZZULI to overcome the flood; Prof. Roberto Ciccocioppo, Dean of the International School of Advanced Studies of University of Camerino, wrote in his letter that "Both the International School of Advanced Studies and the University of Camerino care a lot about ZZULI. I hope that the friendship between us can motivate ZZULI and help ZZULI recover from the disaster as soon as possible." In addition, universities such as Fontys University of Applied Sciences, the Netherlands; Edinburgh Napier University, the UK; Oakland University, the USA; University at Buffalo, the State University of New York, the USA; New Mexico State University, the USA; Griffith University, Australia; Charles Darwin University, Australia; University of Wales Trinity Saint David, the UK, and Waterford Institute of Technology, Ireland; international friends and foreign teachers who ever worked in ZZULI inquired about the situation, and expressed concerns and consolations to ZZULI by sending telegrams or in other ways.
During the flood period, ZZULI also got in touch with the 17 foreign teachers working in ZZULI, conveyed the concerns and consolations from the leadership of ZZULI, and reminded them to take good care of themselves during the flood period and watch out for the after-calamity epidemic. The telegrams and letters from international universities and the favorable interactions with international friends fully embody the friendly cooperation relationship amidst mutual assistance and joint development between ZZULI and the universities, and demonstrate the valuable friendship between ZZULI and international friends. ZZULI hereby expresses our heartfelt thanks and believes that with the support of friendly universities and international friends, ZZULI definitely will overcome difficulties and further promote international cooperation and exchanges.