1.Introduction:
The innovation team of energy-saving technology in Refrigeration and Cryogenic equipment is based on power engineering and engineering thermophysics, which is the key discipline of Henan province. Its research direction is the application of the new technology of refrigeration and cryogenic equipment, heat pump technology, new energy technology. Recent years, the members of this team have conducted more than 20 items of province level. Meanwhile, the members of this team have collaborated with Kelin automotive air-conditioner company of Henan province, Xiaoya group of Shandong province, Chigo Air-conditioning Co. , Ltd.
2.Members of the group:
There are members in this team and the leader of this innovation team is processor Yanli Lu. There are 2 professors and 5 associateprofessors in this team. The number who have doctor's degree is 8.Tthe main members are processor Yanli Lu and Yi Gong , associateprofessor Xuehong Wu, associateprofessor Tingxiang Jin , associateprofessorXuemei Yin, associateprofessor Min Zhao, associateprofessor Zhijuan Chang, doctor Pei Yuan, doctor Yaling Yin, doctor Zhangbao Hu, doctor Chang Ding, lecturer Wenhui Zhang.There are 2 teachers who acquire the Special Allowance from the State Council, a teacher who acquires the preeminent youth fund of Henan province, 2 youth backbone teachers in colleges and universities of Henan province, an academic and technology leader of department of education in Henan province, a leading talent of Zhengzhou.
3.Research field:
The research focus of this team is new technology of Refrigeration and Cryogenic equipment, its main research directions are: optimize and energy saving technology and of refrigeration and cryogenic equipment,freezing /cold technology, enhanced heat transfer technology, energy saving and automation of air-conditioning system, new technology of air-conditioning system, energy utility and environment control of air-conditioning.
4.Research fruits:
The members of this team have undertaken 20items of state level and province level. They have acquired outstanding achievements in automotive air-conditioner, refrigeration equipment and energy saving of refrigeration display cabinet. Its research level is domestic leading. The members of this team havepublished more than one hundred papers, including 50 SCI/EI papers. Teachers also have acquired more than 10 invention patents, more than10 rewards.
5. Projects:
[1] Project of the National Natural Science Foundation of China:Investigation of system multi-scale method for energy saving of refrigerated display cabinet (21076200), 2011.01-2013.12, 0.4 million, directors: processor Yanli Lu
[2]Project of the National Natural Science Foundation of China:Coupling method for MLPG and FVM applied in complex boundary problems(21006099),2011.01-2013.12, 0.2 million, directors: associateprofessor Xuehong Wu,
[3]Project of the National Natural Science Foundation of China: Research on numerical simulation method of urban heat-island based on porous media theory(51308507),2014.01-2016.12, 0.25 million, directors: doctor Zhangbao Hu
[4]Project of the National Natural Science Foundation of China: Enhanced heat transfer mechanism and multi-objective optimation of micro channel heat exchanger(51476148),2015.01-2018.12,0.83 million, directors: processor Yanli Lu
[5]Project of the National Natural Science Foundation of China: Research on RBF-MLPG method of multiple parameter heat transfer problems(51476149),2015.01-2018.12,0.83million, directors: associateprofessor Xuehong Wu
[6]Project of the National Natural Science Foundation of China: Research on flow boiling heat exchange mechanism in micro fine channel(21446011),2015.01-2015.12, 0.1 million, directors: Pei Yuan
[7]Key Project of the ministry of education: Application research of RBF-MLPG method about heat transfer in irregular region(212108),2012.01-2014.12, 0.1 million, directors: associateprofessor Xuehong Wu,
[8]Project ofShengYuan cooperation in Henan province: Enhanced heat transfer technology and application research of high efficiency and energy saving finned tube heat exchanger(092106000013),2010.01-2012.12,0.7 million, directors: processor Yanli Lu
[9]Project of leading talent of Zhengzhou: Research on rapid expected theory and heat-transfer characteristic optimation of micro channel heat exchanger (131PLJRC640 ),2013.06-2015.12, 0.5 million, directors: associateprofessor Xuehong Wu
[10]Project of the preeminent youth fund of Henan province: Heat-transfer characteristic optimation and application research of micro channel heat exchanger2015.06-2017.12, 0.3 million, directors: associateprofessor Xuehong Wu
[11]The innovation team of energy-saving in Refrigeration and Cryogenic equipment of Zhengzhou(10CXTD151),2010.06-2012.06, 0.8 million, directors: processor Yanli Lu
6. Attached Photos
6.1 Photos of team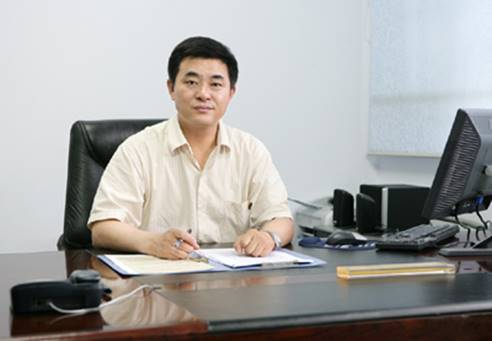 Leader of the team: Pro. Liu Jianxiu The major members of the team